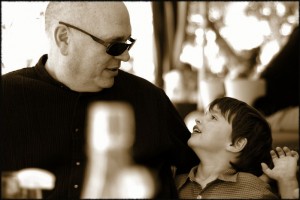 Many people have kindly sent me photographs of Anthony.  I'm touched that even professional photographers have gone out of their way to help me remember my fantastic brother.
If you have any photographs of Anthony, or of related subjects such as his films, would you please forward them to me here?  I will build my archive and hope to share it with you.
If you are sending material, please indicate whether you are happy for it to be made public or whether you prefer it to be kept private.
Love – as AM would say – and blessings.
Dominic
Links to Anthony in public blog